The sunny seas of the Mediterranean have long been a vital part of countless trade routes, conflicts, and conquests. Undoubtedly, it makes great a choice for the best Mediterranean yacht charter destinations.
The surrounding lands, volcanic islands, and ports tightly hold onto these memories. Moreover, the coastlines offer an incredible trip to the past through an experience from the water.
Nothing compares to traversing the Mediterranean like a trip aboard a private yacht. Find the best Mediterranean yacht charter destinations for your next vacation.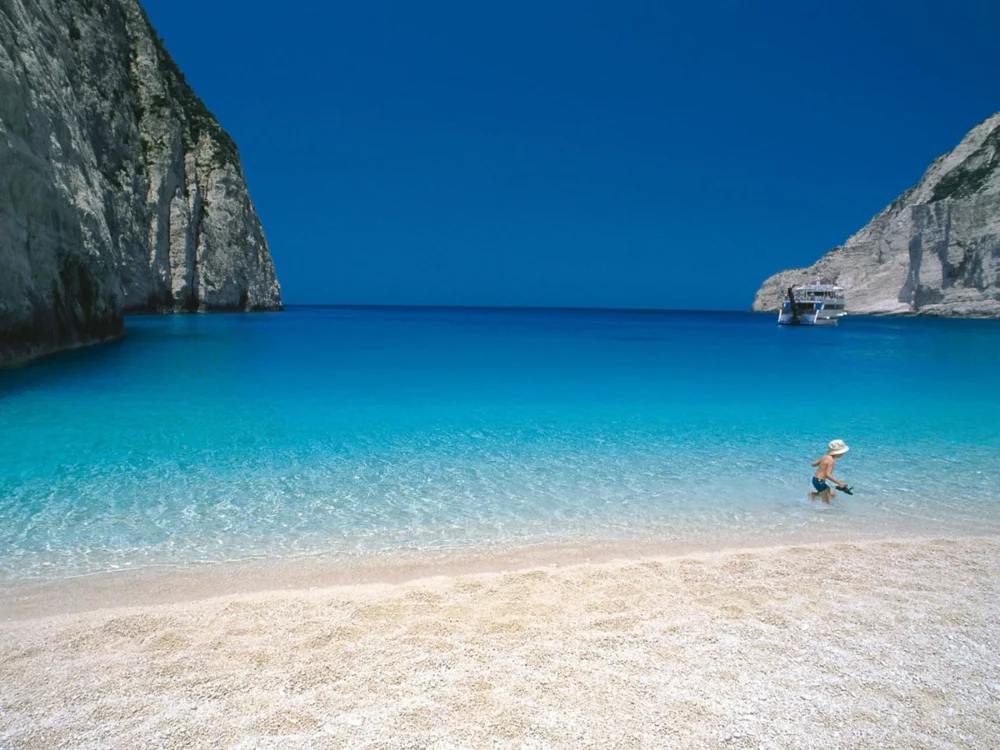 Italy |
Where better to charter a luxury yacht than in Italy? While many beautiful places are worldwide, it's hard to beat Italy's incredible history. More importantly, explore the place's omnipresence in ancient buildings, monuments, and villages.
Book the Best Mediterranean Yacht Charter Destinations Across Italy
Spend your Italian vacation aboard a luxury yacht, cruising the seemingly untouched coastlines and enchanting islands.
Amalfi Coast
The Amalfi Coast is one of Italy's premier yacht charter destinations. Spend the day sailing the coast as you admire the incredible cliff towns and vineyards. You will also enjoy reveling in citrus trees perched above the blue waters of the Tyrrhenian sea.
From Positano to the Porto di Maiori, the fortresses, churches, and Michelin starred restaurants will surely entice you to come ashore.
Sicily
Your Italian yacht charter options don't stop there. Sicily is yet another perfect destination in which to spend your next vacation. While Sicily is bursting with natural beauty and ancient ruins, the east coast is home to vibrant culture and serenity.
Begin your yacht charter from Taormina, the luxurious hilltop town just north of Mt. Etna, Sicily's active volcano. Then, you can head northeast of mainland Sicily for the green-hued waters and the black beaches of the Aeolian Islands.
Sardinia
Even more wild adventures await you in Sardinia, Sicily's northern neighbor. Combine this rugged and mountainous island with France's Corsica for a yacht charter experience.
The inviting port towns have excellent restaurants and shopping such as in Porto Cervo. You can also take day trips to local vineyards or play a round of golf.
Italian Riviera
Northwest Italy, home to the Italian Riviera, is also an ideal location for a luxury yacht charter. The Cinque Terre or five villages await you east of Genoa. A more laid-back Riviera will greet you on the western Ligurian coast with endless gardens, olive groves, and vineyards.
Some excellent superyacht choices include Light Holic, which charters in France and Greece. Be sure to peruse our luxury motor yacht or contact us for more information.
Croatia | One of the Best Mediterranean Yacht Charter Destinations
Nestled between Italy and the Balkans lies the small country of Croatia. This coastal nation features countless Mediterranean yacht charter destinations from Istria in the north to Southern Dalmatia in the south.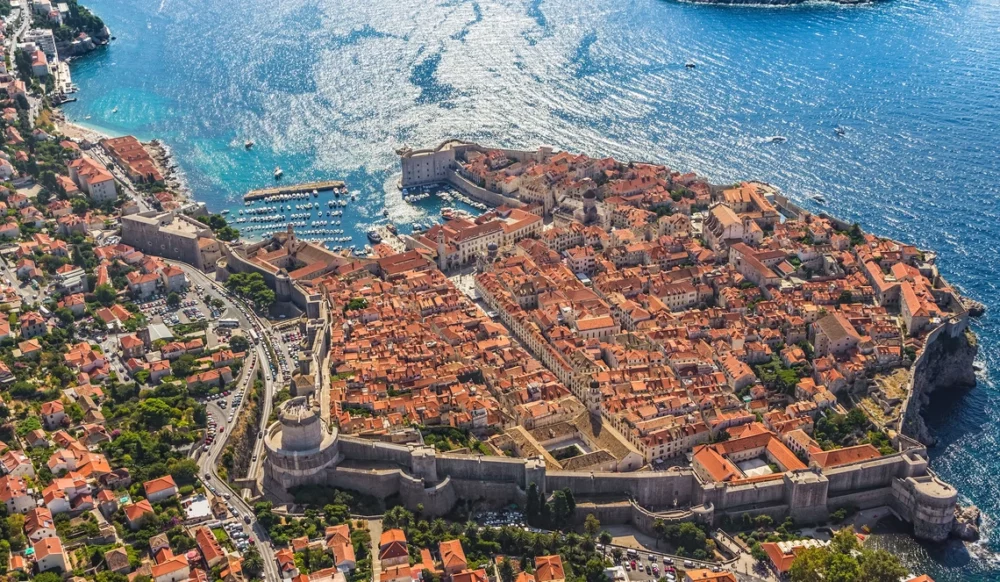 The Islands for the Best Mediterranean Yacht Charter Destinations in Croatia
Croatia offers idyllic islands with distinct heritage and vibrant destinations for your next trip.
Istria and Kvarner
Explore the Roman ruins of Istria's iconic coastal cities like Porec, Rovinj, and Pula before sailing south to the Kvarner region. For secluded bays, beaches, and untouched terrain, you can explore the Krk, Cres, and Losinj islands.
Afterward, you can even go dolphin watching, visit wellness spas, or get your adrenaline going with various water sports activities.
Dalmatia
Northern Dalmatia is also home to intriguing islands like Pag and the Kornati Islands. National parks and coves are perfect for snorkeling, birdwatching, and hiking. On the mainland, stop and admire the waterfalls of Sibenik or the ruins in Zadar.
Further south, central and southern Dalmatia boast lively marinas and island towns with delicious cuisine and wines.
France
The South of France has become synonymous with glamour, prestige, and luxury yacht vacations. If you'd like to be well-entertained, take your charter to the French Riviera or Cote d Azur. World-famous cities like Monaco, St Tropez, and Cannes also boast amazing beaches, marinas, and nightlife.
Marseille, Toulon, and Hyères offer a chic yet laidback atmosphere. They provide many choices to appreciate the rich artistic heritage of southern France.
Greece | Best Mediterranean Yacht Charter Destinations
Arguably, no other place in the Mediterranean warrants a luxury yacht charter like Greece. Groups usually go for the best yacht charter destinations across Greece's vast enclave.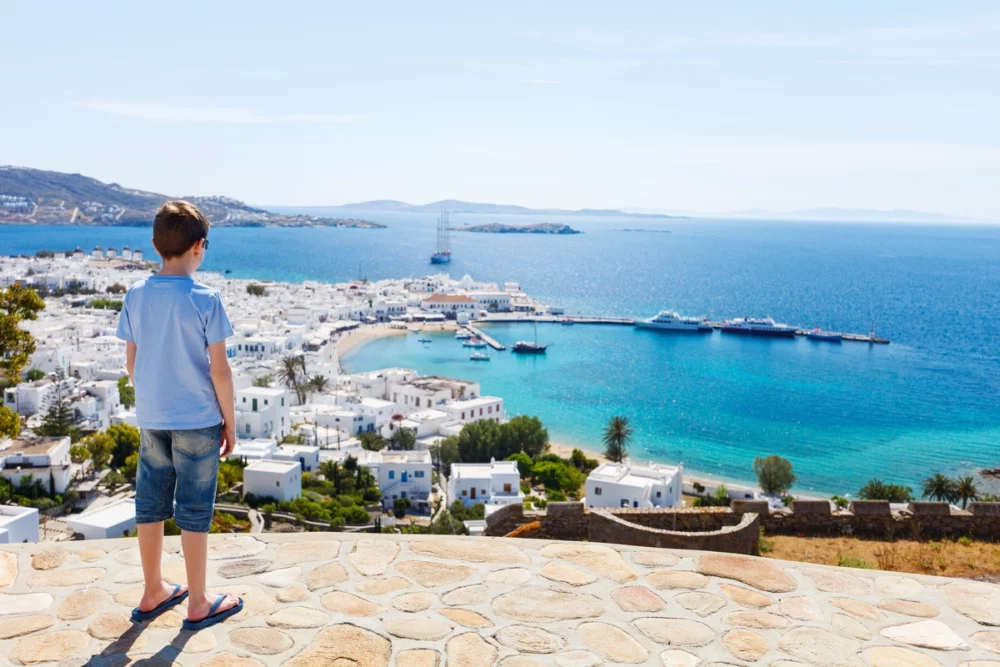 Best Mediterranean Yacht Charter Destinations in Greece
These islands will surely show off what Greece offers when you book yachting destinations in the Mediterranean.
Saronic Islands
The Saronic Islands are the easiest to access from Athens, offering natural beauty and unique experiences. Soak in the atmosphere of lively towns like Hydra. The town is home to great local taverna restaurants, museums, as well as laidback island culture.
You can also visit Aegina's many temples, museums, and old buildings. If you're lucky, stop by during the annual pistachio festival in September.
Cyclades
The most internationally known islands are the Cyclades. With Santorini and Mykonos leading the charge, this group of islands is the premiere spot for clubs, nightlife, and entertainment. Paros also features excellent beaches, ancient churches, and whitewashed shops overlooking the sea.
Ionian Islands
Scuba divers and snorkelers can find their paradise in the Ionian Islands off Greece's west coast. Corfu and Ithaca are only a few top spots in this 12-island group.
Small villages reminiscent of Italian towns welcome guests with outstanding Mediterranean warmth. White cliffs that meet blue caves and clear waters on the sail also create a stunning seascape.
Dodecanese Islands
The Dodecanese enjoy a slow pace of life, traditional food, and majestic castles. Sitting off the coast of Turkey, they exemplify a fusion of culture, religion, and traditions. The culture left behind by various civilizations makes the island chiefly a traveler's haven.
Here, you can easily find your beach or off-the-beaten-path restaurant. Any choice will let you absorb the mythology and incredible past of this fascinating part of the world. In addition, numerous shipwrecks and sea life will entertain swimmers and divers searching for water adventures.
Sporades
On Greece's eastern side, the Sporades Islands are distinctly different from the rest of the Greek islands. Incredible beaches and lush forested hillsides make the Sporades some of the most stunning green places to traverse. Vineyards, fruit orchards, and sandy beaches provide many chances to walk, hike, and admire the islands.
Spain | Top Mediterranean Yacht Charter Trips for Luxury
Spain is classically Mediterranean. Spaniards know how to enjoy life fully from the long lunches and post-meal siesta. A luxury Mediterranean yacht charter is certainly the ultimate way to take in everything about Spain.
Experience the Best Mediterranean Yacht Charter Destinations in Spain
Spain and its Mediterranean neighbors have some of the most welcoming and awe-inspiring luxury superyacht charter charter destinations. In particular, the Balearic and Canary Islands boast ideal weather, sailing conditions, and vibrant culture.
Balearic Islands
The four islands comprising the Balearic are off the coast of Valencia and south of Barcelona. Moreover, these feature tremendous historical sites, cathedrals, and monuments depicting Spain's 14th-century power.
Mallorca's capital, Palma, is a must-see with equally beautiful medieval towns. Gothic architecture, La Almudaina Palace, and its world-class art museums line it.
Heading southwest, you can visit the infamous island of Ibiza. Known internationally for its vibrant, star-studded nightlife, Ibiza is quite extraordinary. Furthermore, quaint villages, wineries, and nature reserves like Ses Salines are worth exploring on UNESCO World Heritage sites.
Canary Islands
The volcanic Canary Islands are so astonishing that five of the seven islands are Biosphere Reserves. Moreover, Lanzarote, one of the wildest, is home to lava tube caves and volcanic vineyards. It is also home to the famous artwork from Cesar Manrique.
Why not enjoy a concert in Los Verdes Cave? You can also head 400 meters above sea level to the Mirador del Rio viewing point. Either way, the architecture and artistry found throughout the island will impress you.
Indeed, there are extraordinary places to visit on your next yacht charter. For more information, please visit our luxury Mediterranean yacht charter itineraries and start planning today. Call CKIM Group and talk to our Yacht Charter Advisors at 321 777-1707.
Please call us today at 1 (321) 777-1707 or describe Your Vacation Vision to help you plan your fully-crewed private luxury yachting vacation! Inquire as soon as possible about your custom, crewed yacht charter.
You make the memories. We make the arrangements.