After a long, cold winter, you deserve an exciting and warm spring break vacation! Where should you go? Well, that depends on what you're looking for and who you want to travel with. To help make your trip a success, we have narrowed down some of the best spring break destinations for a luxury yacht charter. Our charters can accommodate families, couples, and groups of friends, along with all dietary needs. If your group has any mobility requirements, please let us know.
Why Charter A Yacht For Spring Break?
Yacht charters offer a unique way to experience some of the most impressive sights and locations around the globe. Whether you're looking for a lively getaway or a relaxing escape, plenty of great spring break destinations are perfect for a yacht charter. While the locations may differ, the privacy, personalization, and one-of-a-kind experience that charters provide does not. Now, here are our top spring break destinations for yacht charter vacations.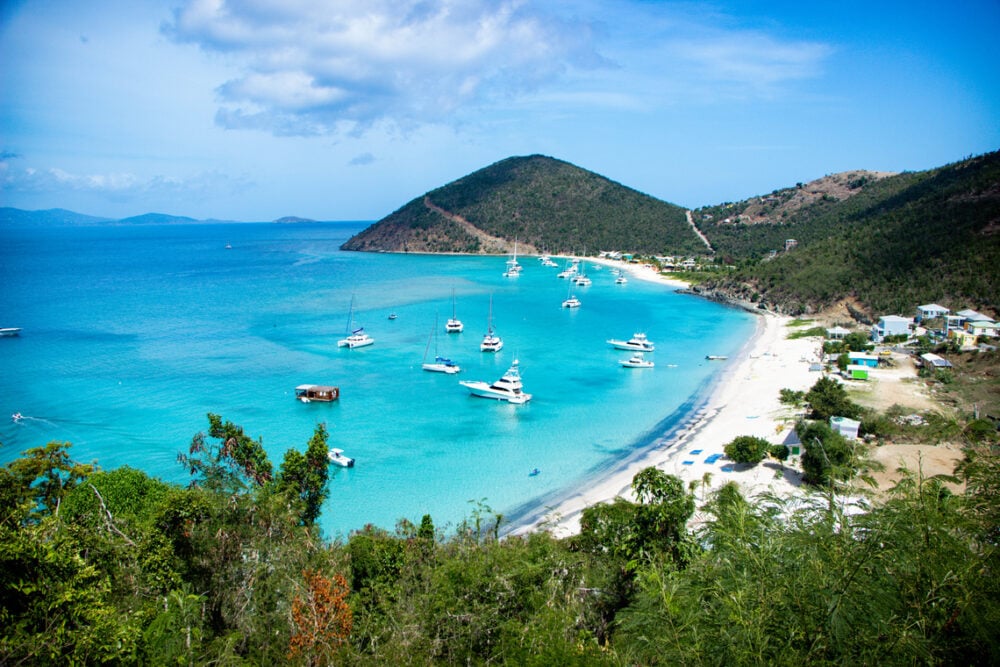 1. The Bahamas
Regarding spring break destinations, The Bahamas is a top choice for families looking to get away and experience the best of luxury and fun. From the turquoise waters, white sandy beaches, and vibrant coral reefs, The Bahamas offers an unforgettable adventure and top our list of the best spring break destinations. Families can book a yacht charter to explore and take in the stunning views of the islands.
Nassau
Lively streets, historic sites like the Queen's Stairs, and plenty of shopping and dining await you in Nassau and Paradise Island. You can visit aquatic parks, national parks, wildlife conservatories, and many great galleries and museums. There are many activities for kids and adults to enjoy on their Nassau spring break charter.
Exuma Islands
Head to the Exuma islands for some of the world's best beaches, including Jolly Hall, Stocking Island, and Norman's Cay. Famously swim with pigs, snorkel or scuba dive shipwrecks, and so much more. One thing is for sure; you won't want to leave this slice of paradise.
With world-class snorkeling, fishing, and even Spring surfing spots, the Bahamas have plenty of activities to keep everyone entertained. Enjoy the fantastic restaurants and resorts with your family or relax on the deck and watch the sunsets from the yacht. The Bahamas is the perfect destination for a luxurious yet fun-filled spring break for families.
2. The Virgin Islands | Best Spring Break Destinations
The Virgin Islands are an ideal spring break destination for yacht charters. With numerous islands to explore and breathtaking scenery, the Virgin Islands provide families with plenty of opportunities for fun in the sun. From snorkeling and diving to kayaking and sailing, there's something for everyone to enjoy. The islands offer a variety of activities that make it the perfect choice for a family spring break. You can choose to charter the USVI, BVI, or perhaps both.
US Virgin Islands
Head to St. John for some of the most beautiful beaches in the world. St. John offers plenty of room to relax and enjoy the warm Caribbean waters, from its tranquil bays to the secluded coves. Take advantage of its picturesque hiking trails or visit some of its historic sites, including the ruins of Annaberg Sugar Plantation.
If you're looking for a bit of nightlife, head to St. Thomas. St. Thomas is sure to provide plenty of entertainment with its vibrant bars, nightclubs, and casinos. There are also plenty of shopping options and local markets to explore.
British Virgin Islands
Enjoy some of the best snorkeling and diving in the world while you explore tropical forests and national parks. Instead, you can relax on one of the many stunning white-sand beaches. With the unique combination of luxury, adventure, and beauty, the BVI is an easy choice for Spring Break.
With gorgeous locations to explore, like Tortola and Jost Van Dyke, you can soak in the local culture and cuisine, creating your custom adventure. Head to Virgin Gorda to traverse the Baths or embark on a fun and rewarding hike. Best of all, with a BVI yacht charter, you get all these experiences without ever having to switch hotels or navigate the islands.
3. St. Martin | The Caribbean
A mix of Dutch and French cultures, St Martin, has something to offer everyone. From culture to a variety of cuisine and some of the most beautiful beaches in the Caribbean. It's an excellent spot for families as plenty of activities are suitable for all ages, such as parasailing, snorkeling, and horseback riding.
Plus, kids will love exploring the unique street art, bustling markets, and flavorful food. And with its rich history, your family can learn about the island's culture while exploring the historical monuments and sites. Whether you want to relax on the white sand beaches or explore the cultural attractions, St Martin is one of the best spring break destinations for families.
4. St. Barths | The Caribbean
Located in the Caribbean Sea and part of the French West Indies, St. Barths is an idyllic destination for a family spring break. Its crystal clear blue waters, white sand beaches, and lush hillsides are the perfect setting for a yacht charter. Whether you're looking for a romantic getaway or a place to kick back and relax, St. Barts is the perfect spot for your spring break holiday.
With its beautiful beaches, stunning views, and excellent restaurants, you will surely make unforgettable memories. Explore the island's many attractions, such as Gustavia Harbor, Colombier Beach, Saline Beach, and Shell Beach. Or take advantage of the various activities available, like kayaking, snorkeling, sailing, and fishing. Plus, don't forget to visit the capital city of Gustavia, where you can enjoy shopping, dining, and sightseeing. For the ultimate in luxury and relaxation, book a yacht charter to explore the islands and make your spring break unforgettable.
5. Antigua
Onshore, you can explore quaint villages, taste the unique flavors of Antiguan cuisine, and shop in local markets. The capital of St. John's has charming cobblestone streets, excellent restaurants, and a vibrant nightlife in English Harbor. With so much to do on and off your yacht, your spring break is bound to be unforgettable. You can also visit great spots like Shirley's Heights. Here, you'll reach nearly 500 ft above sea level, where you'll be treated to incredible views of the surrounding area and waters.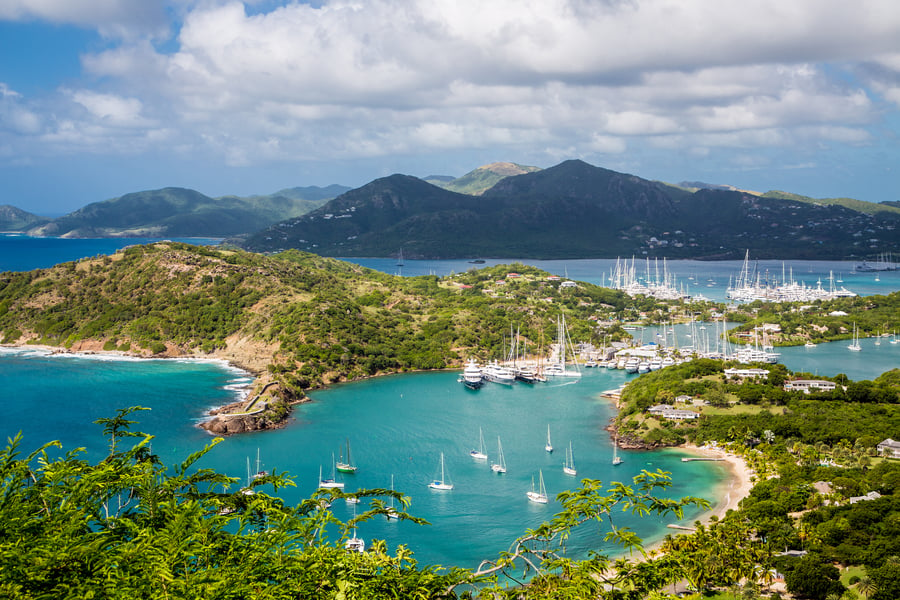 6. South Florida | Spring Break
For spring breakers looking to experience the perfect combination of relaxation and nightlife, South Florida is an ideal destination for yacht charters. What's more, if you live in the U.S., it's close to home!
Miami and Ft. Lauderdale
From Boca Raton to Miami and the Keys, families can enjoy various activities that will make for an unforgettable spring break. Popular attractions such as South Beach and Vizcaya Museum & Gardens offer something for everyone. For the more adventurous, there are plenty of watersport activities such as jet skiing, sailing, and snorkeling.
In Ft. Lauderdale, take advantage of the nearby coral reefs and snorkel, swim, and relax in the warm waters. Just offshore, you can also partake in bluewater fishing. What's more, Ft. Lauderdale and Miami are good departure points for charters looking to add the Bahamas to their itinerary. Weather dependent, of course.
In addition, March and April feature many exciting music festivals and other lively celebrations around Miami. On a spring break yacht vacation, you can decide exactly how much time you want to spend on shore vs. aboard your yacht.
Private Yacht Charters | Best Spring Break Destinations
No matter what you decide to do, a Spring Break yacht charter offers something for everyone during your getaway. From beach days to exploring the local culture, you'll find plenty of activities to keep family and friends entertained. Make sure to plan your trip early to take advantage of the best availability, as the best spring break destinations book up fast! Chat, call or contact us today.
Please call us today at 1 (321) 777-1707 or describe Your Vacation Vision to help you plan your fully-crewed private luxury yachting vacation! Inquire as soon as possible about your custom, crewed yacht charter.
You make the memories. We make the arrangements.