Naples to Aeolian Islands Itinerary
Now is the time to visit some of the best destinations in Italy on a private yacht charter. These sample Naples to Aeolian Islands itineraries will take you to two significant areas of southern Italy from the comfort of a private luxury yacht.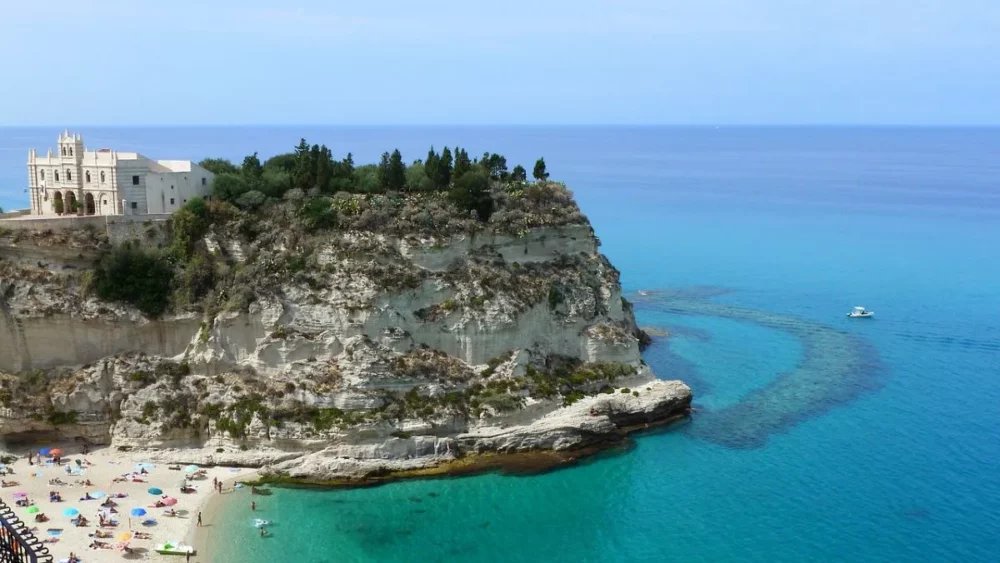 If you have more time to explore gorgeous Italy, please see our two-week southern Italy itinerary. You'll visit famous spots like Capri and lesser-known islands as you cruise the picturesque Tyrrhenian Sea.
Please remember that every yacht charter is weather dependent and customized. We recommend at least 12-14 days to explore all there is to see.
Days 1 – 2 | Depart Naples
30 nautical miles
Depart the famous port city of Naples. Then, venture across the Tyrrhenian Sea to Lipari in the Aeolian Archipelago. After about 3 hours, stop and swim in the open water off the coast of Calabria.
Here you can marvel at the incredible views and maybe try a few of your yacht's water toys. Have your camera ready for great photo opportunities.
Tyrrhenian Sea Stop – Lipari
100 nautical miles
Continue on your way towards Lipari, with a stop to enjoy a delicious chef-prepared dinner on the deck. Get cozy and acquainted with your boat, and enjoy your delicious cuisine. You may spend your night there, or the crew will continue ahead towards the Aeolians while you enjoy your beauty rest.
If the weather is an issue, your itinerary may include a stop at the ports of Palinuro or Maratea. Either way, you can relax and enjoy your time aboard with family and friends. When you awake, you'll have a few more hours at sea before reaching Lipari.
Day 3 | Lipari
During your full day visiting Lipari, enjoy the island's stunning coastline. It is best viewed from the spacious deck of your private yacht. Spend time visiting historical sites, including Saint Bartholomew Cathedral, Lipari Castel, and the archeological museum.
Be sure to also capture as many photos of the island and surroundings, both on and off your yacht. A famous viewpoint to consider walking to is the Quattrocchi Belvedere.
Day 4 | Lipari to Panarea
20 nautical miles
From Lipari, cruise around to the green paradise island of Panarea. Anchor off the rocks of Panarelli for an afternoon of snorkeling or scuba diving. Afterward, go ashore and visit the many bars and restaurants around the island's main town.
Time permitting, visit Santa Marina Salina and the island next to Lipari.
Day 5 | Panarea to Stromboli | Naples to Aeolian Islands Itinerary
30 nautical miles
Take a short cruise to the volcanic island of Vulcano (visited since antiquity for its healing qualities), where you can bathe in its mud baths and hot springs. Then hop over to the black volcanic sands of Stromboli. Crystal clear bays, ideal for water sports, also surround the island.
Day 6 | Stromboli – Scalea
50 nautical miles
Leave the beautiful Aeolian to head north towards the boot of Italy. After a 5-6 hour journey, stop in the port of Scalea to enjoy a bit of Calabrian culture and the seaside. Enjoy lunch onboard, and perhaps head to the beach for sunbathing and people-watching. When it gets dark, venture back into town for nightlife and dinner.
Day 7 | Scalea – Palinuro
50 nautical miles
Head out early to continue north to the seaside town of Palinuro. Palinuro's scenic hills and the azure seaside have lured visitors worldwide for centuries. Saline Beach, Dune Beach, and Arco Naturale are the most renowned of the many beautiful beaches. However, the star of them all is Buondormire Beach, accessible only by boat.
Be sure to explore the caves of Capo Palinuro, comparable in splendor to the famed Blue Grotto of Capri.
Day 8 | Palinuro – Amalfi
50 nautical miles
After an overnight cruise, awaken in the traditional fishing village of Amalfi. Today, choose from activities such as discovering the precariously positioned old cathedral or venturing inland to the ruins of Pompeii.
Pompeii was once a thriving and sophisticated Roman city. However, after Mount Vesuvius erupted in 79 AD, the city was buried under meters of ash and pumice. You can explore the excavated ruins of streets and houses.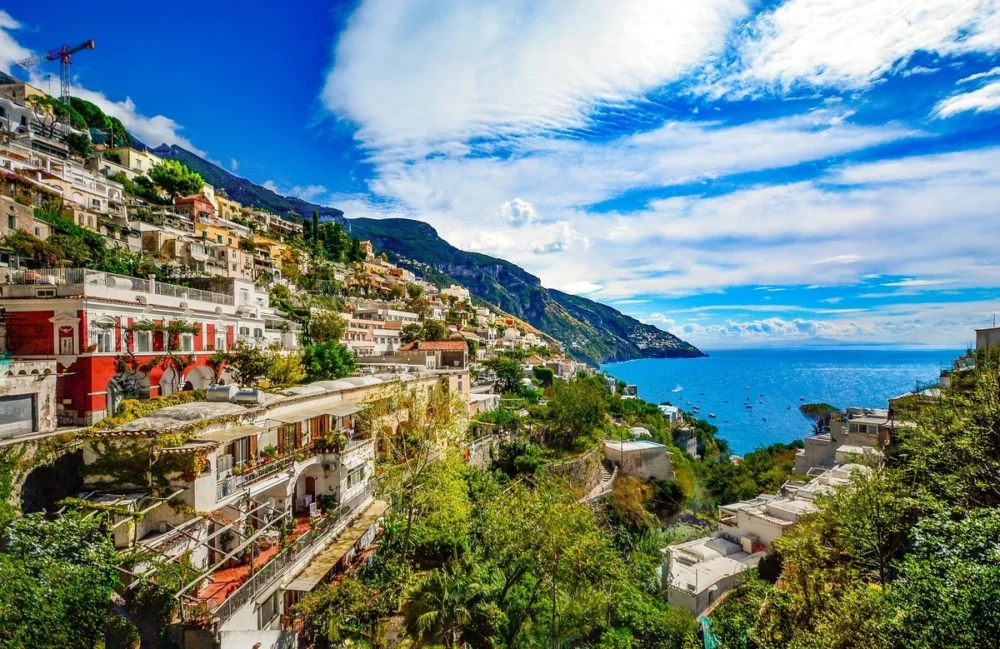 Day 9 | Positano on a Naples to Aeolian Islands Itinerary
Five nautical miles
Venture just up the coast from Amalfi to the charming village of Positano. Spend time exploring the town's small streets that snake up the cliffside. You'll find boutiques with handmade leather items, ceramic shops, and spectacular views. If you're feeling adventurous, you can take one of many hikes along the coast.
Relax on the beach with a cocktail, limoncello, or local wine for a more leisurely day.
Day 10 | Positano – Capri | Naples to Aeolian Islands Itinerary
20 nautical miles
Take a leisurely cruise across the Bay of Naples to the island of Capri, bustling with chic boutiques, restaurants, and bars. Explore the famous Blue Grotto or step ashore at the beautiful hilltop village of Anacapri.
Days 11 – 12 | Capri and Ischia
If possible, beautiful Capri deserves two days of adventure and sightseeing. Head to Anacapri or ride the funicular to the island's top. Tour the coast, viewing the numerous sites, including seaside villas, castles, grottos, and more.
Enjoy an active afternoon with water sports such as water skiing, tubing, or wind-surfing. Or, relax on deck and enjoy a sumptuous dinner from your private chef.
Instead, you can stop on the island of Ischia on your 12th day. Take in the breathtaking coastline, visit a thermal bath, or even a vineyard to taste the local Biancolella grape. Just next door, you'll see Procida, the island next door, adorned with colorful houses and beautiful churches.
Days 13 – 14 | Naples to Aeolian Islands Itinerary
30 nautical miles. Disembarkation & Land Excursions
Arrive the night before or spend your last day on board leisurely cruising across the bay of Naples. Finally, arrive at the last port of call, Naples.
While in Naples, see places such as Mount Vesuvius, the Royal Palace of Naples, or a pizza restaurant. The birthplace of pizza is considered to be Naples. We recommend planning an extra day or two to explore Naples and its beautiful surroundings.
Remember, our Naples to Aeolian Islands Itinerary is just an example. We will work with you to customize your yacht vacations tailored to your interests and the weather conditions. Are you interested in learning more about chartering a yacht in Italy? See Italy itineraries or learn how to charter a yacht in Italy.
Please call us today at 1 (321) 777-1707 or describe Your Vacation Vision to help you plan your fully-crewed private luxury yachting vacation! Inquire as soon as possible about your custom, crewed yacht charter.
You make the memories. We make the arrangements.