Escape on a private yacht charter. Is there a better way to spend your vacation days? We'll explain to anyone unfamiliar with just how special the experience is. It's your boat and vacation to enjoy with your family and friends.
Yacht charters offer a luxurious and personalized experience, with a dedicated crew onboard to cater to your needs. You can create a customized itinerary, visit secluded locations, enjoy various amenities and activities, and immerse yourself in privacy and exclusivity. In addition, you can relax and enjoy your vacation.
It's a unique way to explore coastal landscapes, relax in style, and create lasting memories with your loved ones. Below, we'll explain who yacht charters are for and why they are so special.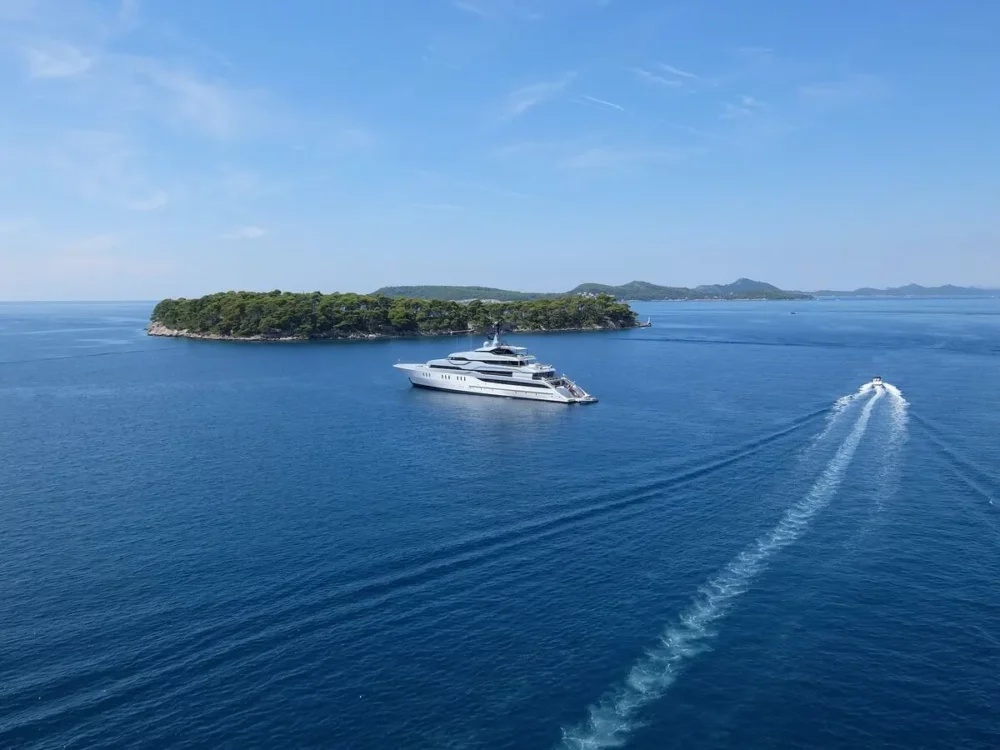 Who Are Private Yacht Charter Vacations Suited For?
Private yacht charters are perfect for various individuals or groups who seek a luxurious and exclusive experience on the water. Here are some examples of people who might enjoy private yacht charters:
Families and Friends
Yacht charters are an excellent option for families or groups of friends who want to spend quality time together. They are also a nice way to unite multi-generational families in one unique setting. Some larger yachts even have elevators for anyone with mobility issues.
Couples
Yacht charters provide an intimate and ideal setting for couples looking to reconnect. They're also a perfect way to celebrate a honeymoon, anniversary, or other special occasion. Moreover, you can charter a yacht or create an adventure with other groups of couples.
Special Occasions
Celebrating a special occasion, such as birthdays, anniversaries, or weddings, on a private yacht is a memorable and extravagant choice. The yacht can be customized to suit the event, complete with catering, decorations, and entertainment.
Corporate Retreats
Companies often choose private yacht charters for corporate retreats or team-building events. Yachts offer a luxurious and private setting for meetings, brainstorming sessions, and fostering team comradery while enjoying the scenic surroundings.
Celebrities and VIPs | Private Yacht Charter
Private yacht charters provide privacy, security, and luxury, making them a preferred choice for celebrities, high-profile individuals, and VIPs. Yachts can accommodate their specific needs, ensuring confidentiality and exclusivity.
Adventure Seekers
For those seeking adventure, chartering a yacht allows for exploring remote or less accessible locations. Guests can engage in water sports such as scuba diving, snorkeling, and kayaking. Many destinations also have ziplining.
Nature and Wildlife Enthusiasts
Yacht charters offer an opportunity to witness stunning marine life, coastal landscapes, and natural wonders up close. It's ideal for those who enjoy bird-watching, diving, snorkeling, or exploring marine ecosystems.
Luxury Travelers
Private yacht charters epitomize luxury travel, providing high-end amenities, personalized services, and a dedicated crew to cater to every need. It's also an excellent option for individuals who appreciate exclusivity, comfort, and impeccable service.
The Top Benefits of a Private Yacht Charter
Privacy and Exclusivity
One of the main advantages of a private yacht charter is the privacy and exclusivity it provides. You have the entire yacht to yourself and your group, allowing for an intimate and personalized experience. Moreover, you can enjoy the amenities, activities, and destinations without the crowds typically found on cruise ships or resorts.
Customization and Flexibility
Private yacht charters offer a high level of customization and flexibility. You can choose your itinerary, destinations, and activities based on your preferences. Moreover, we work with you to tailor the experience to meet your needs.
Personalized Service
With a private yacht charter, you receive personalized service from a dedicated crew. The crew members are there to cater to your needs, ensuring high comfort throughout your journey. In addition, they can provide expert guidance, assist with activities, and offer personalized dining experiences, making your trip memorable.
Access to Remote and Exclusive Destinations
A private yacht charter grants access to remote and exclusive destinations often inaccessible to larger cruise ships or commercial airlines. You can explore secluded islands, hidden beaches, and pristine marine reserves off the beaten path. As such, you enjoy a more authentic and immersive travel experience.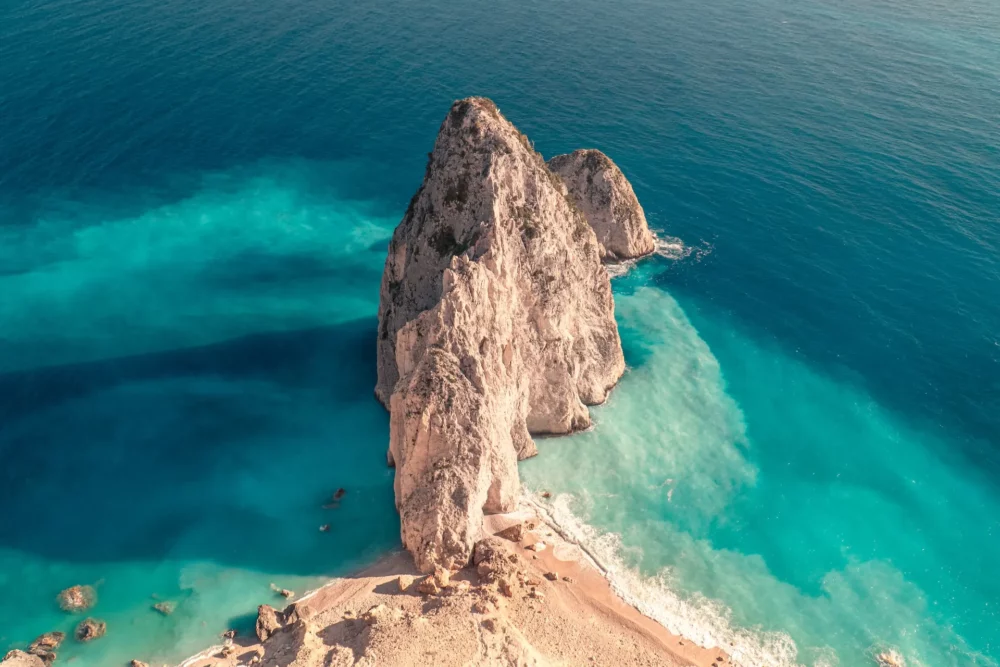 Unparalleled Scenic Beauty | Private Yacht Charter
Yacht charters provide an unparalleled opportunity to witness breathtaking scenic beauty. You will experience once-in-a-lifetime moments such as panoramic coastline views, stunning sunsets, and a vibrant marine environment. Additionally, the yacht becomes your vantage point to admire the natural wonders surrounding you.
Onboard Amenities and Comfort
Private yachts offer a range of luxurious amenities and facilities to enhance your comfort and enjoyment. These include spacious cabins or suites, gourmet dining options, lounging areas, water toys and equipment, entertainment systems, and spa facilities. Moreover, the yacht becomes your floating retreat, ensuring a high level of relaxation and indulgence.
Bonding and Quality Time
A private yacht charter is an excellent way to bond with family, friends, or loved ones. The intimate setting allows for quality time and shared experiences. Whether exploring a new destination, engaging in water activities, or simply enjoying each other's company, a yacht charter creates lasting memories. It is also a great way to strengthen relationships.
Extraordinary Celebrations
A private yacht charter offers a great opportunity for quality time with loved ones or close friends. The intimate setting of the yacht allows for meaningful interactions. Indeed, you'll create lasting memories together, enjoying delicious meals, conversations, and activities on and off the yacht.
Private Yacht Charter Boats
Various types of boats are available for charter, each offering unique benefits.
Motor Yachts
Motor yachts provide speed, comfort, and luxurious amenities, making them perfect for those seeking a high-end experience. A sailing charter offers a traditional and eco-friendly sailing experience, combining the thrill of the wind with serene cruising. A mega yacht is the ultimate in luxury.
Sailing Catamarans
Catamarans provide stability and spaciousness and can be ideal for families. Sailing Catamarans give you a more authentic sailing experience.
Power Catamarans
Power Catamarans combine nimbleness with the features of a motor yacht.
Motor Sailers
Motor Sailers, or gulets, offer a combination of power and sailing capabilities, providing versatility in cruising options. Also, they have large spaces across multiple decks, making them perfect for celebrations.
Private Luxury Yacht Charter Locations
You can charter a private yacht in many of the world's most beautiful and unique locations. Thailand, Greece, the Bahamas, and the Galapagos Islands have a vast diversity of experiences. Below we highlight a few top destinations for your next yacht vacation.
Bahamas Private Yacht Charter
The Exumas
The Exumas are islands known for their crystal-clear waters, white sandy beaches, and secluded coves. Explore the famous swimming pigs at Big Major Cay, and snorkel in Thunderball Grotto (featured in James Bond movies). Relax on the stunning sandbars at Staniel Cay. Since you will be surrounded by so much aqua-blue water, you'll want to use your yacht's water toys!
Nassau and Paradise Island
The capital of the Bahamas, Nassau, offers a mix of history, culture, and beautiful beaches. Explore the vibrant streets of downtown Nassau, visit the historic forts, and enjoy the luxurious resorts and casinos on Paradise Island.
Andros Island
Andros Island is the largest of the Bahamas' islands. It is famous for its stunning blue holes, underwater caves, and vibrant coral reefs. Additionally, it's a perfect destination for diving, snorkeling, and fishing enthusiasts.
Abacos
The Abacos are a group of islands and cays with charming colonial towns, beautiful beaches, and excellent sailing opportunities. Explore the historic town of Hope Town, go island hopping through the picturesque cays, and enjoy world-class fishing.
Eleuthera and Harbour Island
These islands offer a serene and laid-back atmosphere, pink sand beaches, and picturesque seaside villages. Visit the famous Glass Window Bridge, explore the charming town of Dunmore, and relax on the stunning beaches of Harbour Island.
The Virgin Islands | Private Yacht Charter
Between the USVI and BVI, there are many gorgeous locations to visit on your private yacht charter.
Visit the unique geological wonder of "The Baths" in Virgin Gorda, with its giant granite boulders and hidden pools.
Explore the pristine beaches and vibrant marine life at Norman Island, known as the inspiration for "Treasure Island."
Experience the lively atmosphere and picturesque beauty of Jost Van Dyke, with its legendary beach bars and powdery white sand beaches.
Also, don't miss the breathtaking beauty of Trunk Bay in St. John, with its clear waters. St. John is home to the Virgin Islands National Park.
Dive into the rich history and duty-free shopping of St. Thomas, exploring landmarks like Blackbeard's Castle and enjoying the cityscape.
The Mediterranean | Private Yacht Charter
Greece
Greece is a favorite Mediterranean destination for yacht charters. The Greek islands, including Santorini, Mykonos, and Corfu, offer stunning landscapes, crystal-clear waters, and rich history. Here, you can explore ancient ruins, indulge in delicious Greek cuisine, and experience vibrant nightlife in charming coastal towns. Explore Greece with charming yachts like Catamaran SELENE.
Croatia | Private Yacht Charter Experience
Croatia's Dalmatian Coast has gained popularity in recent years for yacht charters. Explore the historic cities of Dubrovnik and Split. Also, discover the stunning islands of Hvar, Vis, and Korčula, and enjoy the turquoise waters of the Adriatic Sea. Croatia offers natural beauty, cultural heritage, and secluded anchorages.
Italy Private Crewed Yacht Charter
Italy's Amalfi Coast, including destinations like Capri, Positano, and Sorrento, is a must-visit for yacht charters. The region boasts picturesque towns, dramatic cliffs, and exquisite cuisine. Moreover, discover the historical sites of Rome, sail around Sardinia and Sicily, and immerse yourself in the glamorous lifestyle of the Italian Riviera.
Turkey
Turkey's Turquoise Coast, also known as the Turkish Riviera, is a captivating destination for yacht charters. Furthermore, you can experience the unique blend of Eastern and Western cultures. In addition to exploring ancient ruins like Ephesus and Knidos, relax in secluded anchorages with clear blue waters and unspoiled nature.
Spain
The Balearic Islands in Spain include Mallorca, Ibiza, and Menorca. In fact, these islands offer a perfect blend of stunning beaches, vibrant nightlife, and rich history. Also, discover charming coastal villages, explore hidden coves, and visit the famous beach clubs and nightlife spots.
Above are just a few worldwide destinations you can choose from. Moreover, a private yacht charter will give friends and family an unforgettable vacation and bonding experience.
Furthermore, you can contact one of our CKIM Charter Brokers, who will take care of the details of your sailing vacation.
Please call us today at 1 (321) 777-1707 or describe Your Vacation Vision to help you plan your fully-crewed private luxury yachting vacation! Inquire as soon as possible about your custom, crewed yacht charter.
You make the memories. We make the arrangements.