In October 2022, Julia Towne of CKIM Group joined a Croatia Yacht Familiarization Trip to discover more about sailing in this beautiful country on the east Adriatic. We interviewed Julia to find out more about her experience sailing in Croatia. For more about great yachts to charter in Croatia and the Mediterranean, visit our Fall yacht charters post.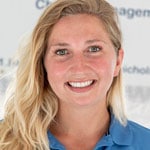 Was this your first time in Croatia?
"Yes, I spent two weeks there – it was just amazing."
Can you tell us a bit about the Master Charter yachts?
"The first day of the Croatia Yacht Familiarization Trip, we inspected the yachts, which were all docked next to each other. We had a yacht hop where we got to meet the crews and see their yachts, and each one offered different appetizers, drinks, and local wines. The next day we joined the sailing yacht LOVE STORY (141ft; six cabins; 12 guests). We sailed from Split to Hvar, then to Korcula, then to Komiza on Vis, and then to Solta, where we spent our final night. I have so many pictures".
What did you like best about Love Story?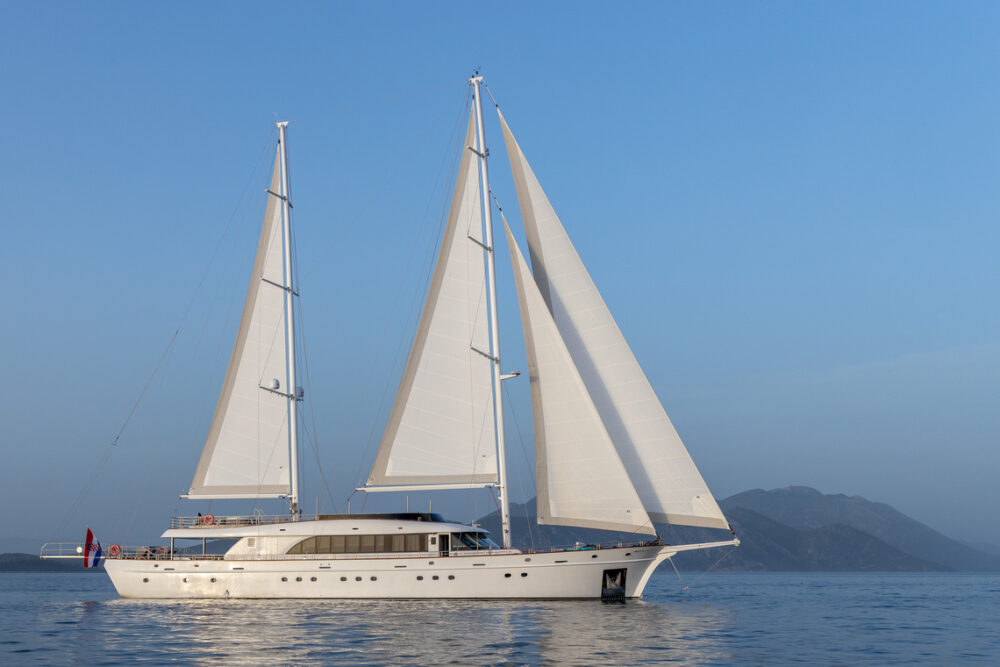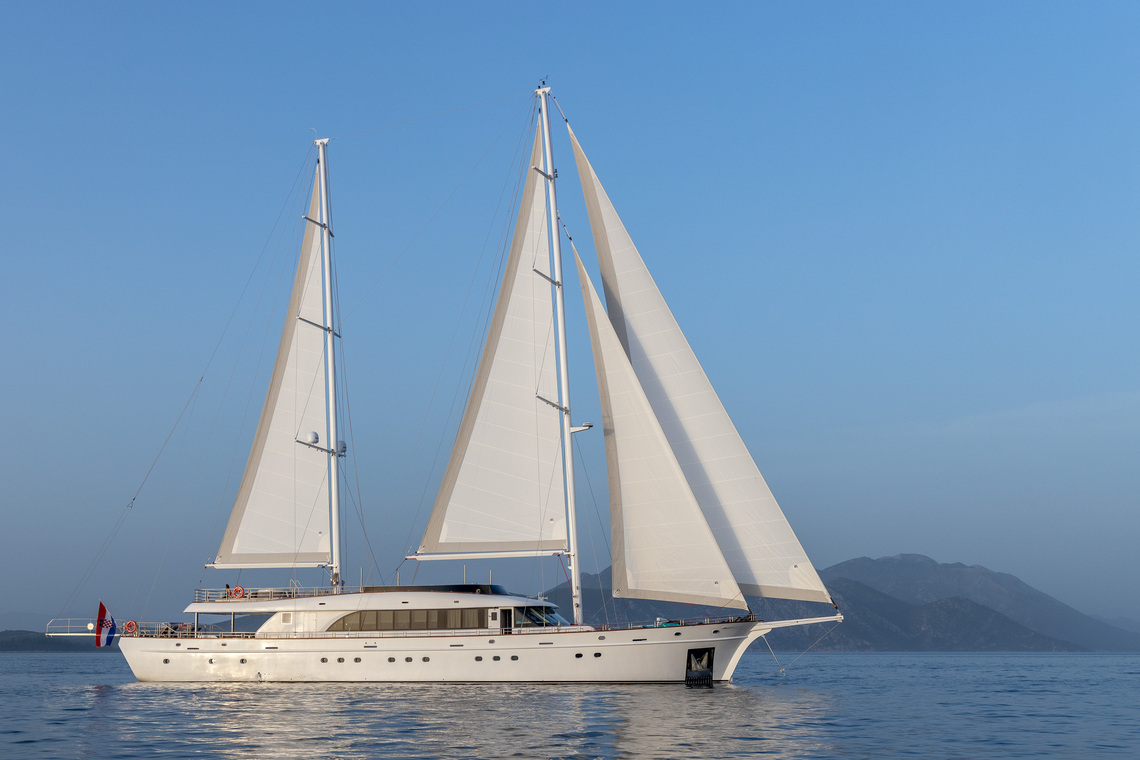 "The generous lounging areas where you can relax. My favorite was the top-deck sun lounge, and I also spent a lot of time on the aft-deck, lounging on a sunchair".
Can you tell us about the other boat, Almissa?
"Yes, we took the ferry from Split, which was great, to join the other boat, motor-sailor ALMISSA (131ft; 19 cabins; 38 guests), in Vis. Almissa is a cabin charter rented out by the cabin. We normally sell high-end private charters, but this was a public group charter. It was good for us to experience that, and see how it works, in case we ever need to offer it to a client looking for a group experience rather than a private experience. So it was a good part of the Croatia Familiarization Trip. We sailed from Vis to Dubrovnik, with a stop in Korčula – that was amazing".
"Then we went straight to Dubrovnik because the captain said there was impending rough weather, so we arrived in Dubrovnik two days early. We spent our time in the old town – the views were just amazing, and the people were so friendly too. Some of the crew said they rarely go to Dubrovnik because it gets way too crowded, but this was early October, so it wasn't as busy as it normally is".
Which was your favorite port?
"Korčula. Oh my goodness, just walking around the old town, cocktails in the sun, enjoying the views. There was this bar in a 15th-century tower, Cocktail Bar Massimo. You have to go up a step-ladder, that was so much fun, and the views were awesome".
What was your favorite experience?
"I absolutely loved the swimming anchorages. My favorite spot was a little hidden anchorage in a bay off the tip of the Peljesac peninsula, north of Korčula. The turquoise color and the clarity of the water were just amazing – I have pictures from that. Love Story has a wide selection of water toys. My colleague and I used the paddle boards, and the other guests used the kayaks, seabobs, and jet-skis".
What was your favorite meal in Croatia?
"Oh my goodness, OK, so the chef aboard Love Story was really experienced. One of our first lunches was rice cooked in fish stock with spinach and lemon foam. And after that, homemade pasta, Korčula macaroni (Korčulanski makaruni), with a thick sauce.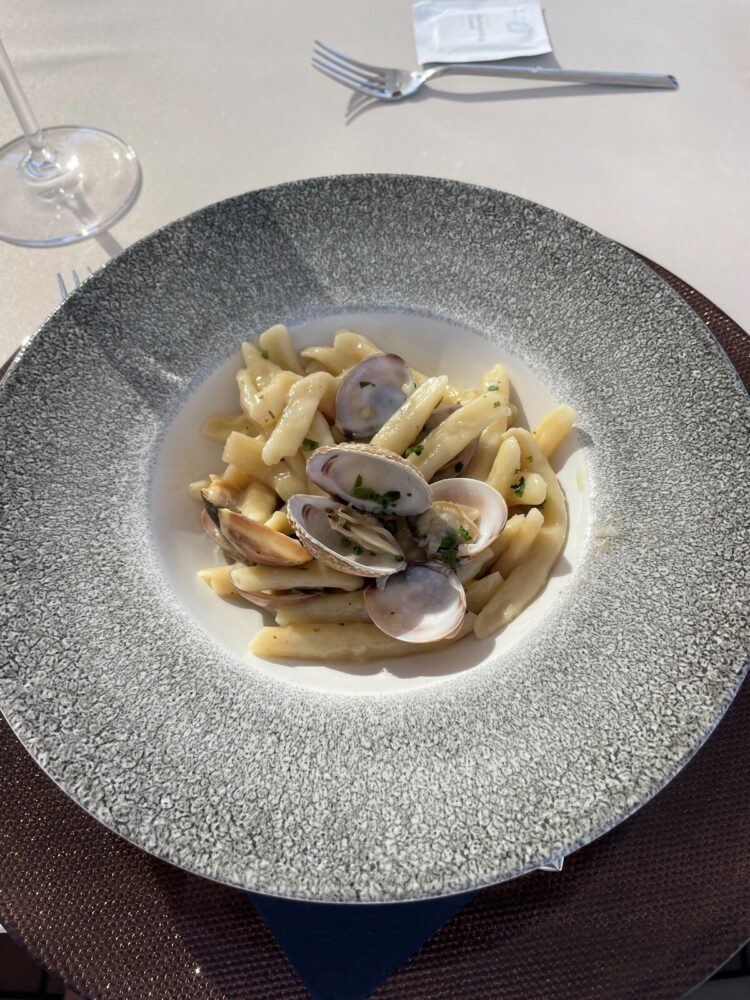 That was one of the highlights. We had desserts every day, such as chocolate cake or chocolate mousse. There was a whole spread at breakfast, and we could also order Eggs, Benedict or lattes, or Mimosas (sparkling wine with fresh orange juice). Lunches were mainly fish. We had a couple of dinners aboard the yacht and several off the boat. That was good for us, so we know where to recommend clients go to eat on each island". An example of Luxury Yacht Travel Fine Cuisine.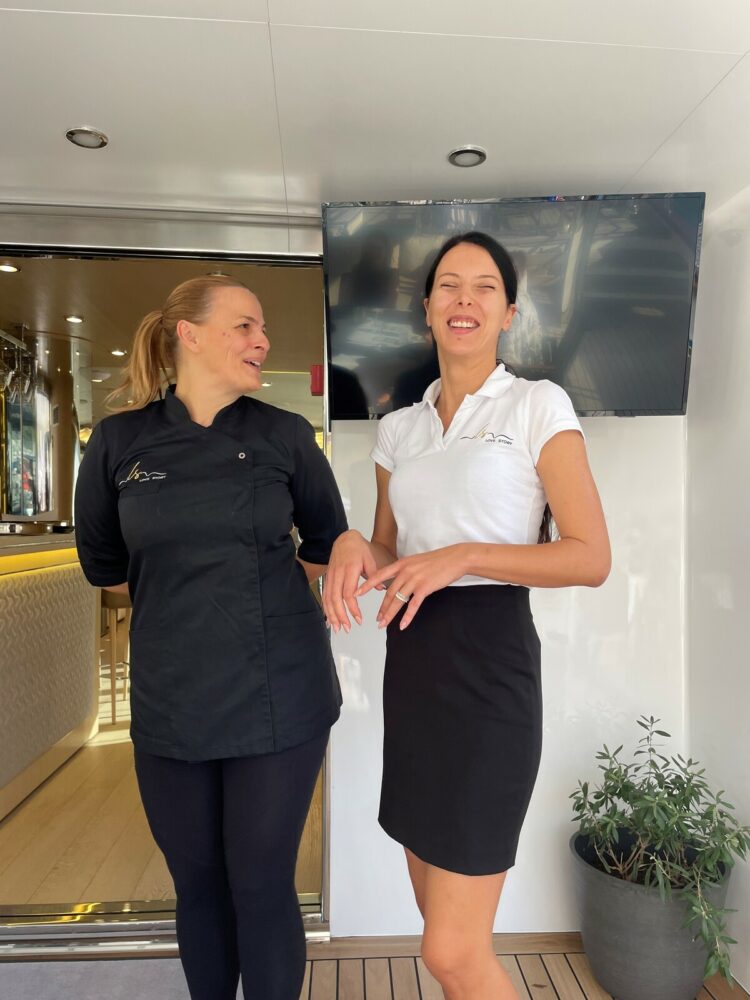 Were there any restaurants you particularly liked?
"In Vis, we went to Villa Kaliopi, a 16th-century walled garden with palms. Everything was so fresh – very fresh fish and freshly baked bread. There were cats too – I love cats. In Korčula, we ate at Konoba Aurora – we sat at a table on the promenade, under the pine trees, overlooking the sea, and I had seared tuna".
Do you have a favorite bar or cafe?
"In Dubrovnik, we went to this really cool place called Buza cafe on the rocks overlooking the water, just outside the city walls. We sat out there and had drinks – that was one of my favorite stops".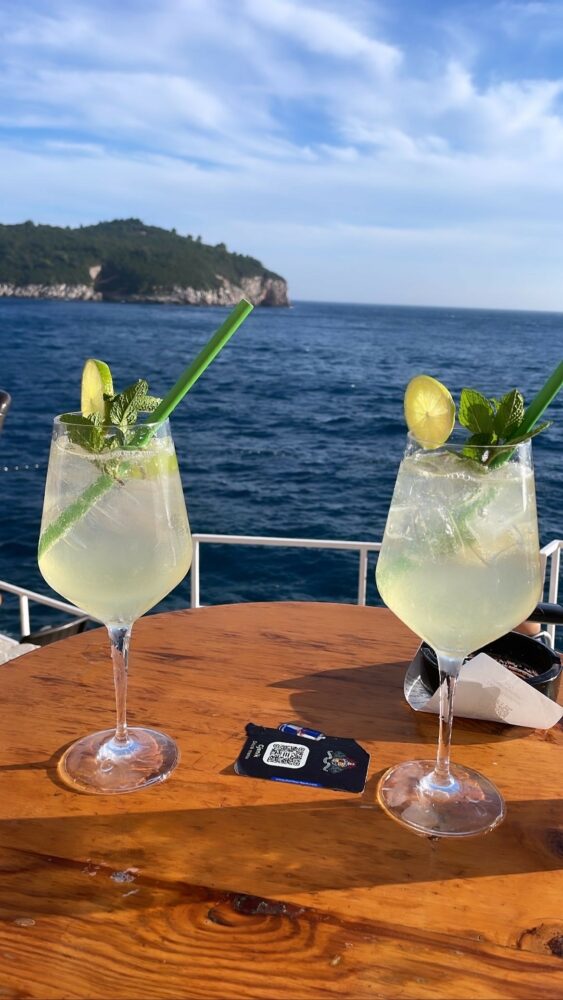 Did you do any on-shore tours?
"In Hvar, we did an awesome one-hour tour. The tour guide told us that the climate resembles Malta, with mild winters. And the island's economy is based 80% on tourism and 20% on agriculture, with winemaking, olive oil, and fishing. She said that the olive tree is like a mother (because you can leave her for years, and when you return, she is still generous and gives unconditional love), while the grapevine is like a wife or lover (because it needs constant nurturing and looking after)".
Is there anything specific you'd suggest visitors should pack?
"Definitely sneakers. I think solid footwear is essential. Not just for hiking, but also for walking around the old towns, as the pavements and cobblestones are quite slippery, especially after the rain. I especially noticed this in Split. And definitely bring a portable charger – I took so many pictures because it's so beautiful".
Was there anything that surprised you?
"The hospitality was amazing! I wasn't expecting it to be so welcoming and friendly- the restaurants, the people, and the service. And on the boats, the people were amazing, and every detail was thought out, even on the lower-end charter".
If you were to come back, is there anything, in particular, you'd want to see or do again?
"I'd definitely like to go to Mljet National Park on Mljet island. And I'd be interested in doing a northern itinerary too. Yes, I'd like to head north".
Summary | Croatia Yacht Familiarization Trip 2022
Croatia enchants many first-time visitors. Like Julia, they're impressed by the crystal clear turquoise waters of the Adriatic and its magnificent historic harbor towns. Excellent cuisine, emphasizing fresh seafood and local wines, is an added delight. And then there are the people who are friendly, welcoming, and highly professional when it comes to sailing. While Dalmatia remains the most popular region, yachters also delight in exploring the rocky islets of Kornati National Park and the Kvarner Gulf to the north. To see Dubrovnik (the so-called "Pearl of the Adriatic") without the crowds, try to visit in the shoulder season (May-June or September-October).
Please call us today at 1 (321) 777-1707 or describe Your Vacation Vision to help you plan your fully-crewed private luxury yachting vacation! Inquire as soon as possible about your custom, crewed yacht charter.
You make the memories. We make the arrangements.